MANY PEOPLE ARE AWARE OF THE GREAT HUNGER IN IRELAND
THAT CAUSED WIDESPREAD STARVATION FROM 1845-1852.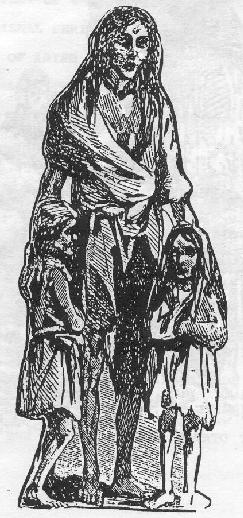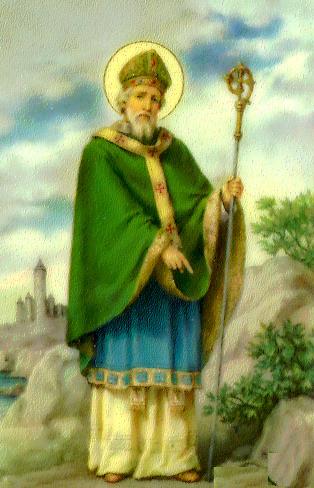 HOWEVER, MANY PEOPLE DO NOT KNOW THAT, AT THE SAME TIME, IRISH FARMS WERE PRODUCING PLENTY OF OTHER FOODS INCLUDING CORN, WHEAT, BARLEY, AND BEEF. THIS FOOD WAS CARTED AWAY, PAST THE STARVING MILLIONS, AND TAKEN TO ENGLAND.
SOME PROTESTANT CHURCH MISSIONS IN ENGLAND SOUGHT TO TAKE ADVANTAGE OF THE SITUATION BY TRYING TO "PROSELYTIZE" THE STARVING CATHOLICS.

THE STARVING VICTIMS WERE OFFERED FOOD IN RETURN FOR RENOUNCING THEIR CATHOLIC FAITH AND CONVERTING. DURING THE FAMINE THERE WERE MORE THAN 125 MISSIONS IN IRELAND FOR THE PURPOSE OF CONVERTING CATHOLICS.

WE HAVE REQUESTED THAT THE VATICAN BEATIFY THE IRISH HUNGER MARTYRS WHO REFUSED FOOD AND EVENTUALLY STARVED TO DEATH IN SUPPORT OF THEIR FAITH. OUR REQUEST IS BEING CONSIDERED BY THE CONGREGATION FOR THE CAUSES OF THE SAINTS AT THIS TIME. CLICK ON THE LETTER TO THE LEFT TO VIEW THE LETTER WE RECEIVED CONFIRMING OUR REQUEST IS BEING CONSIDERED.
WE HAVE GATHERED MORE THAN 28,000 SIGNATURES IN SUPPORT OF THIS REQUEST. WE HAVE FORWARDED THESE PETITIONS TO ROME.
WITH THIS WEB SITE, WE HOPE TO EDUCATE PEOPLE ABOUT THIS SYSTEMATIC EFFORT TO STARVE THE CATHOLICS INTO CONVERTING. WE HOPE THAT, UPON SEEING THE DOCUMENTATION, YOU WILL ADD YOUR NAME TO OUR PETITION.
| Documentation | Petition | More Reseach | Bio |